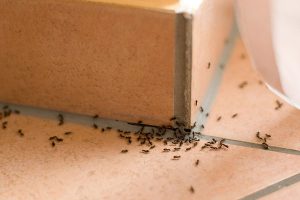 Lots of enquiries already about treatment for ants! They are so pesky, getting into everything and anything.
SPS recommend professional treatment for ants, alot of clients attempt to treat them with over the counter products but don't get a lot of success. There are many reasons why, but often the products used are inferior for their infestation and the product doesn't achieve the same result.
SPS recommend the use of fipronil. It's not available to the general public or over the counter but it's far superior to those you can purchase at Bunnings!
Fipronil is a non repellent chemical,  once it dries and the ants walk through it, (they don't actually realize they are walking through it) they transfer it onto other ants and eventually back to the colony, resulting in colony elimination.
Ants are a very social insect therefore the benefits of non repellents are great. Generally ants will enter your house from the outside, so when we spray externally we spray all guttering, under eaves, around all entry points etc Windows, doors and the perimeter of the house.
We also recommend a walk around the house to make sure you don't have any foliage touching the house,  ants will bridge over from foliage to your house.
We are highly trained to identify key areas that may be attracting ants to your home, so we can advise you accordingly. Treatment and prevention are key to successfully eradicate ants.
Some technicians miss the small stuff, every surface is covered in our treatment including the letterbox, after all how annoying is pulling out your mail when covered in ants!